Nothing is more irritating than websites that clearly do not want you to contact them. They hide their contact details and, at best, they let you fill out a contact form. We don't like that at all. You may wish to book our holiday home, or maybe ask questions about the house or about the area in Madeira. We really want to make this easy by giving you open access to our means of communication. So here you are: all our contact details, address, phone, email, mobile numbers. Don't hesitate to contact us!
The house is situated on the south coast of the quiet west of Madeira
The exact address is:
Impasse de São João 11
9370-373 Fajã da Ovelha (Calheta)
Madeira – Portugal
Note that sending us messages by normal mail is not very practical, as it will take some time before it gets forwarded to us wherever we are in the world. Best is to use the phone or WhatsApp from our contact details or to just send us an email. We really try to answer as quickly as possible, and if you reach us at a difficult moment (we may be at sea struggling – heaven forbid – bad wether or we may be just negotiating a complicated lock or lifting bridge) we will at least send you a short message acknowledging that we have received yours and get back to you as soon as possible.
In summer, we live and sail on our yacht Heerenleed. As you can see in our contact details, there is – of course – no landline, only mobile, but we do have mobile broadband. If you need to contact us and we are not within reach of the mobile phone network, just send us an email or a WhatsApp message. We typically answer within an hour or so, when we are at sea it may take a little longer.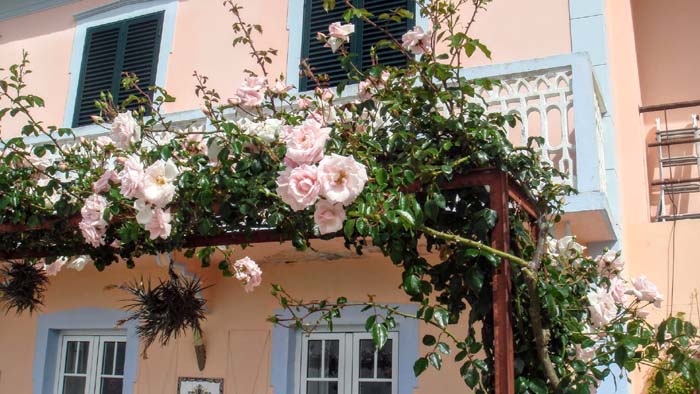 Impasse S. Joao 11
9370-373 Fajã da Ovelha, Madeira Portugal
This page was updated on 12-01-2021